The National Park Service and its partners will host free events in honor of the monument's 100th anniversary.
May 30 will mark the 100th anniversary of the dedication of the Lincoln Memorial, one of the most recognizable landmarks in DC. Inspired by the Parthenon in Greece, the breathtaking memorial features a statue of a seated Lincoln and engravings of two of his most famous speeches. Its position overlooking the National Mall's Reflecting Pool imbues the memorial with additional majesty and significance.
The National Park Service and its partners commemorate the centennial with free events throughout the month. Topics will include Abraham Lincoln's incredible speeches, the memorial's place in pop culture and its connection to the Civil Rights Movement. The Family Day (May 14) and ceremonial centennial celebration (May 22) will also be highlights. Read below for more information and mark your calendar accordingly.
Looking for more Lincoln? Embark on a special three-day Lincoln Memorial Centennial itinerary the weekend of May 20-22, 2022.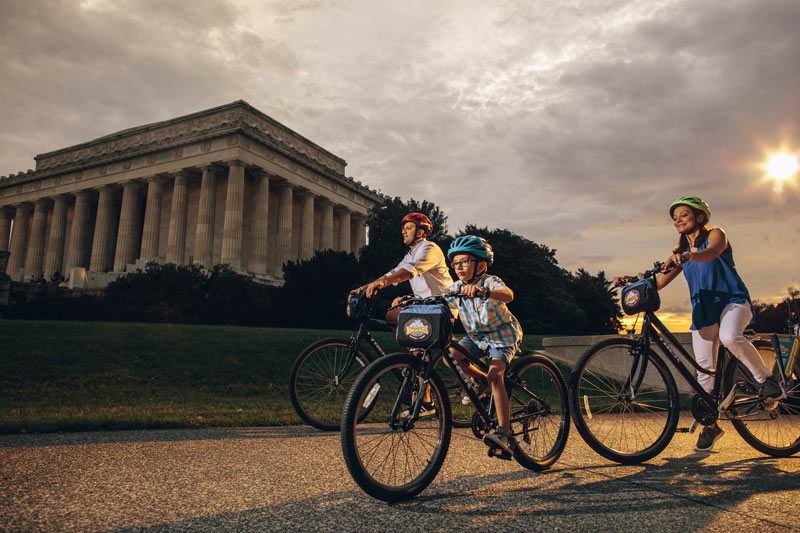 Lincoln Memorial Centennial Family Day: May 14, 10 a.m. – 1 p.m.
Bring the whole family along to a Saturday celebration at the site of the memorial. The National Park Service, Ford's Theatre Society, the Library of Congress, the National Archives, President Lincoln's Cottage and Tudor Place have all teamed up to host a fun-filled day. Attendees will have a chance to meet staff from local historic sites and engage in hands-on activities that touch on the history and significance of the monument. Kids will have a chance to earn a special commemorative Junior Ranger badge.
Lincoln Memorial, 2 Lincoln Memorial Circle NW, Washington, DC 20002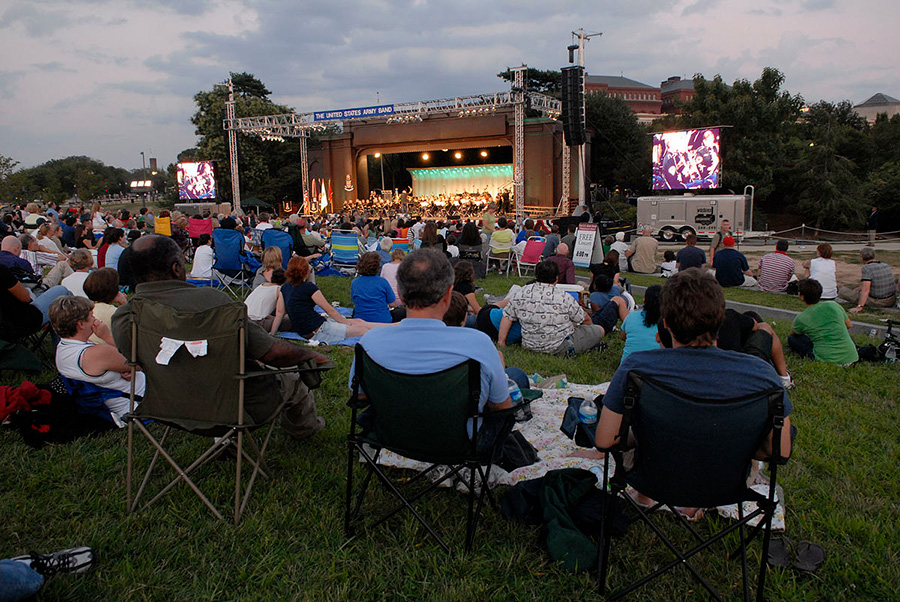 The Lincoln Memorial in Pop Culture: May 14, 7 p.m.
Faith Salie of National Public Radio's Wait, Wait…Don't Tell Me and CBS Sunday Morning will join the National Park Service's Mike Litterst at Sylvan Theater for an examination of the Lincoln Memorial's most noteworthy moments in popular culture, from film to television to comic books. The duo will contemplate how these depictions have impacted the cultural understanding and meaning of the memorial.
Sylvan Theater, Washington Monument Grounds, Independence Avenue and 15th Street NW, Washington, DC 20024
Commemorating Abraham Lincoln Through Oratory: May 17 & 18, 11 a.m.
As evidenced by the Lincoln Memorial's engravings of two of the great orator's most notable speeches, his Gettysburg Address and Second Inaugural Address, the man knew how to deliver some remarks. On consecutive days, DC Public and Public Charter School classrooms from Ford's Lincoln Oratory Festival program will perform speeches by President Lincoln, as well as additional speeches by other prominent figures such as Frederick Douglass and Mary McLeod Bethune.
Lincoln Memorial, 2 Lincoln Memorial Circle NW, Washington, DC 20002
 
Words Count: Marian Anderson at the Lincoln Memorial: May 16, 11 a.m.
Singer Marian Anderson, after being denied entry to an indoor venue for being Black, took to the steps of the Lincoln Memorial for an unforgettable Easter Sunday performance in 1939. With 75,000 spectators on-hand, Anderson gave a stirring concert and turned the memorial into a civil rights landmark overnight. The incident served as inspiration for Martin Luther King, Jr.'s "I Have A Dream" speech, given in the same location nearly 30 years later. This special National Park Service program will educate attendees on this momentous occasion and its long-lasting impact.
Lincoln Memorial, 2 Lincoln Memorial Circle NW, Washington, DC 20002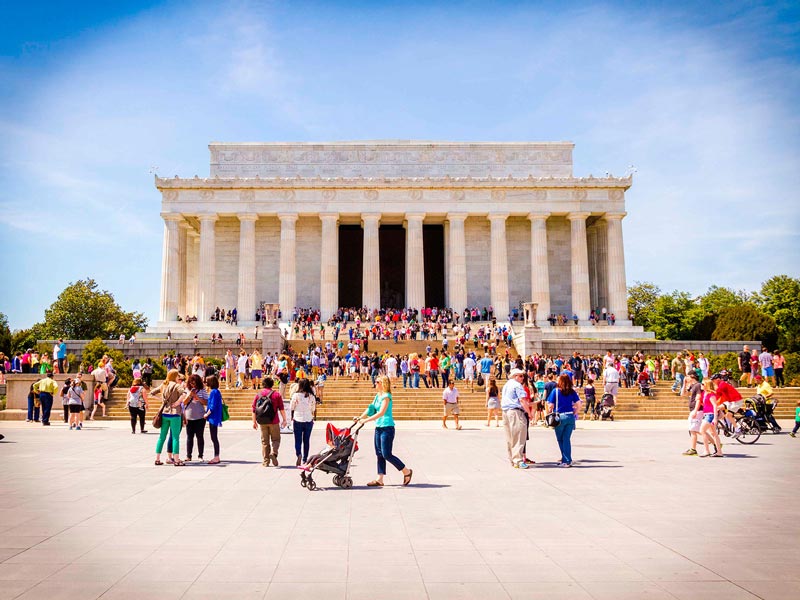 Lincoln Memorial Centennial Celebration: May 22, 10 a.m.
Discover the mountain of meaning behind the Lincoln Memorial during a ceremony hosted by The Lincoln Group of DC in partnership with the National Park Service. The event will feature a theme of "Building on Lincoln's Vision of Unity and Equality," with topics ranging from Lincoln's background to his contributions as Commander-in-Chief to his leadership during the Civil War. Participants will include Lincoln historian Harold Holzer, Dr. Edna Greene Medford (noted Lincoln scholar from nearby Howard University), Dr. Charlotte Morris (president of Tuskegee University) and actor Steven Lan (featured in Avatar, Gettysburg and Gods and Generals). The United States Marine Quintet and singer/actress Felicia Curry (who recently portrayed Marian Anderson in the Ford's Theatre production of My Lord, What a Night) will provide musical accompaniment.
Lincoln Memorial, 2 Lincoln Memorial Circle NW, Washington, DC 20002
The Lincoln Memorial and Civil Rights: May 28, 11 a.m.
Designers of the Lincoln Memorial sought to honor the American icon with a representation of a united nation, the one he fought to preserve. However, the story told on the stone, sculpture and inscriptions of the memorial is incomplete. In the century since the initial dedication, the site has served as a public square, a place where thousands have gathered to demand inclusion and equal rights, adding another layer to the story of Lincoln and the memorial. A park ranger will guide you through the evolution of the Lincoln Memorial and how it has become intertwined with the ongoing struggle for civil rights in the United States.
Lincoln Memorial, 2 Lincoln Memorial Circle NW, Washington, DC 20002